Pizza "took root" and fell in love with literally everyone: now it's just a win-win situation. An almost infinite number of variations of fillings turns pizza into a product that is never eaten. Pizza will never go out of fashion and will not lose its fans.
We are pleased to present to your attention a new concept based on the preparation and delivery of food exclusively from natural products without the use of preservatives. The uniqueness of this concept is that thanks to special equipment and the latest technology, we have managed to preserve the original taste of dishes prepared directly to your order, with minimal time spent on their delivery.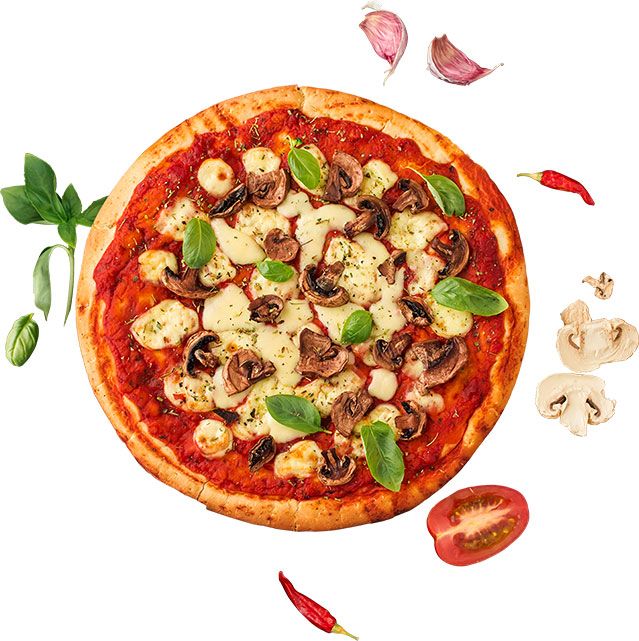 The main activity of the company "Pizza.Od.Ua ™" is the manufacture of a wide range of pizzas with a diameter of 25 cm, 30 cm and 35 cm from high quality products of imported and domestic production. But most importantly - the ability to choose the test (thin, lush). If desired, everyone can make a pizza to your liking? using the DIY constructor.
The pizza on the traditional test is a pizza with lush sides, which has become widespread and loved by consumers in the United States. Pizza on thin dough without sides - a light classic Italian pizza.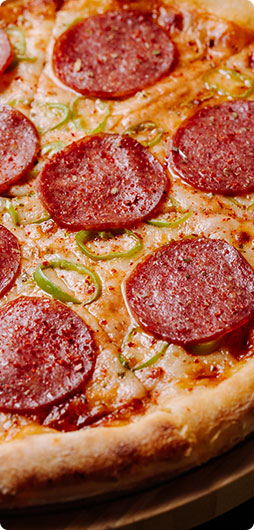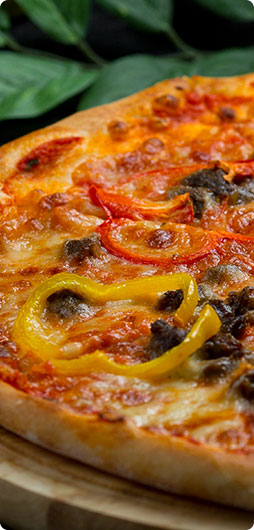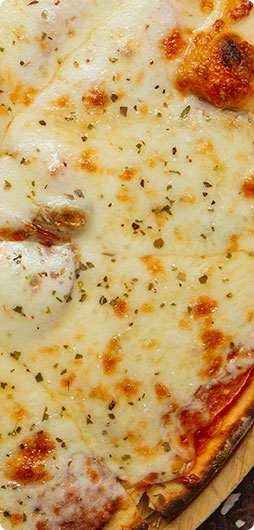 We add real mozzarella cheese to our pizza. Italian tomatoes in their own juice are used in the production of branded sauce. And in the manufacture of the dough, we use filtered drinking water and flour with a high protein content, so the dough has a dense structure and ensures the consistency of the taste of the product. Our dough never freezes. It slowly comes naturally. We believe that fragrant, rich in flavor pizza cake can only be made from "live" dough, aged for a sufficient period of time.
An important detail of our pizza is its unusual sauce, which is prepared according to original recipes and is kept in the strictest secrecy.
In addition to pizza, our menu includes other dishes: sandwiches, specialties, salads, pastas, desserts, as well as soft and soft drinks.
In a matter of minutes, pizza lovers receive their order. The pizza you ordered at the pizzeria "Pizza.Od.Ua" is never hot, stale and tasteless.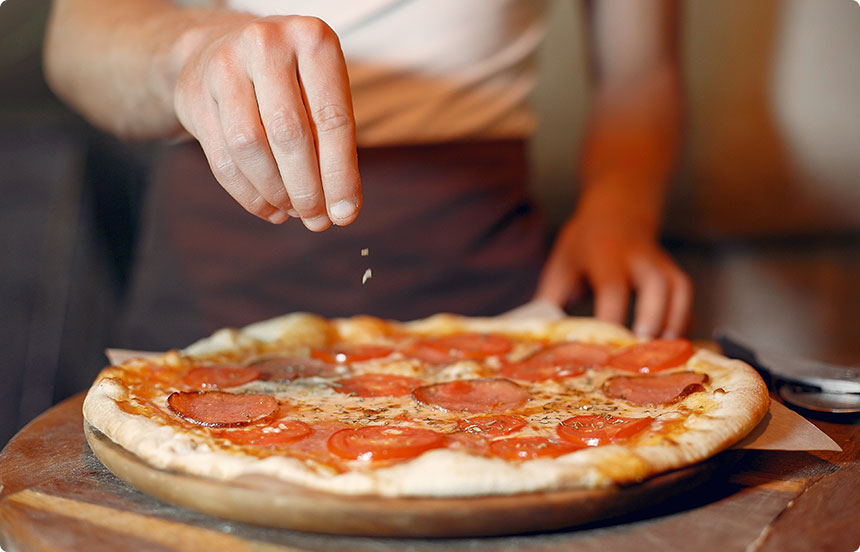 Our company pays special attention to control over the maintenance of high standards of service quality, and strict control over the standards of cooking technology.
The main principle of the pizzeria "Pizza.Od.Ua" - pizza made with love!
Express delivery service "Pizza.Od.Ua" promotes the idea of ​​not only fast but also healthy food.
It has become a tradition in our company to hold marketing events aimed at creating a positive image and loyalty of visitors to our TM & quot; Pizza.od.ua & Quot; (Presentations, promotions, discount programs, Bonus Club), as well as the constant introduction of new dishes for maximum diversity of our range, without losing the "zest" of the brand "Pizza.od.ua".
Similarly, our company offers you professional corporate catering services. Full range of pizzas, hot dishes, salads, desserts and drinks.
For several years of work in the market of Odessa, we have become a truly recognizable brand, which is distinguished, above all, by the highest requirements for the quality of goods sold and the level of service of our visitors.